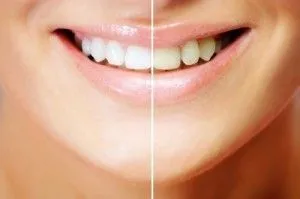 Many of us feel that our smiles are most striking when our teeth look especially white, but unfortunately, soft drinks, coffee, tea, red wine and tobacco can leave behind ugly stains. To help you restore your gleaming, bright white smile and to give you an added boost of confidence, we offer a whitening system that is comfortable, easy to use and effective in its ability to provide long term results. Some teeth whitening systems involve a two-hour visit in the dental chair.
To help you restore your smile to its best, our dental clinic in Kanata will make a custom whitening kit you can take home to use at your convenience. Professional teeth whitening is guaranteed not to damage tooth enamel and will provide excellent results each time. In a number of cases, we have whitened teeth ten hues lighter. Imagine the effect this could have on your confidence, and your life!
Please contact us today to find out more about these options and which one is best for you.